CosmétiCar's health branch: Health Services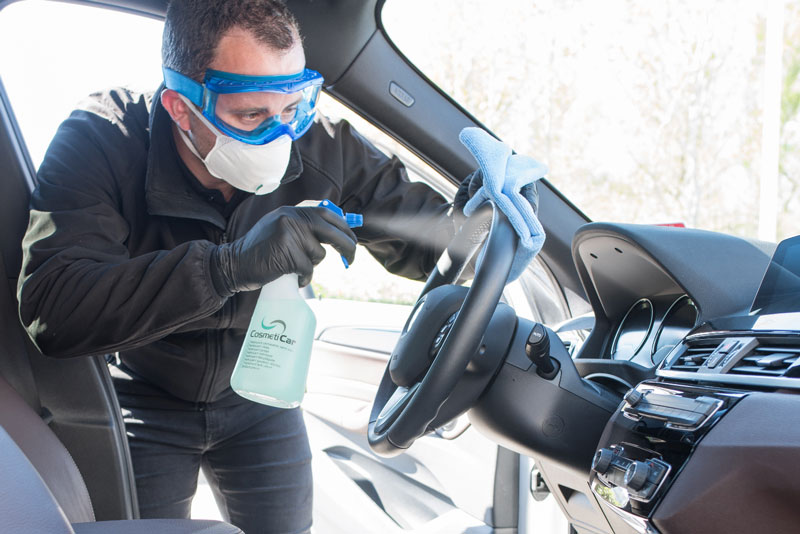 CosmétiCar offers a complete range of services for your car. After cleaning the interior of your car, you can choose to disinfect it. We offer solutions for disinfecting and purifying all types of vehicles.
Our processes, certified by an independent laboratory, are effective against all bacteria and viruses, including covid-19.
We can provide you with this certificate upon request.
We have always paid special attention to disinfecting cars, ever since our launch more than 15 years ago. We initially worked with an antibacterial product, then our R&D department developed a complete disinfection solution. Today, we can sanitize and purify your car.
Air purification, odor removal, antiviral, antibacterial, antifungal – Interior cleaning REQUIRED
Antiviral, antibacterial, antifungal, and a fresh scent – Interior cleaning REQUIRED
Sign up for the newsletter