Join CosmétiCar, a growing network
"We don't have any specific requirements. No particular diploma is needed to join our network.
It's values that matter and we are looking for people who believe in the same things we do: open-mindedness, ambition and initiative.
Of course, candidates must also be interested in the automotive sector."
Florian Benoit, founder and CEO of CosmétiCar International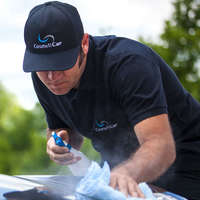 Entrepreneur, Montreux Location
With CosmétiCar, you are never alone; you can call the head office or another franchisee at any time. For me, this is the strength of a network.
Sign up for the newsletter